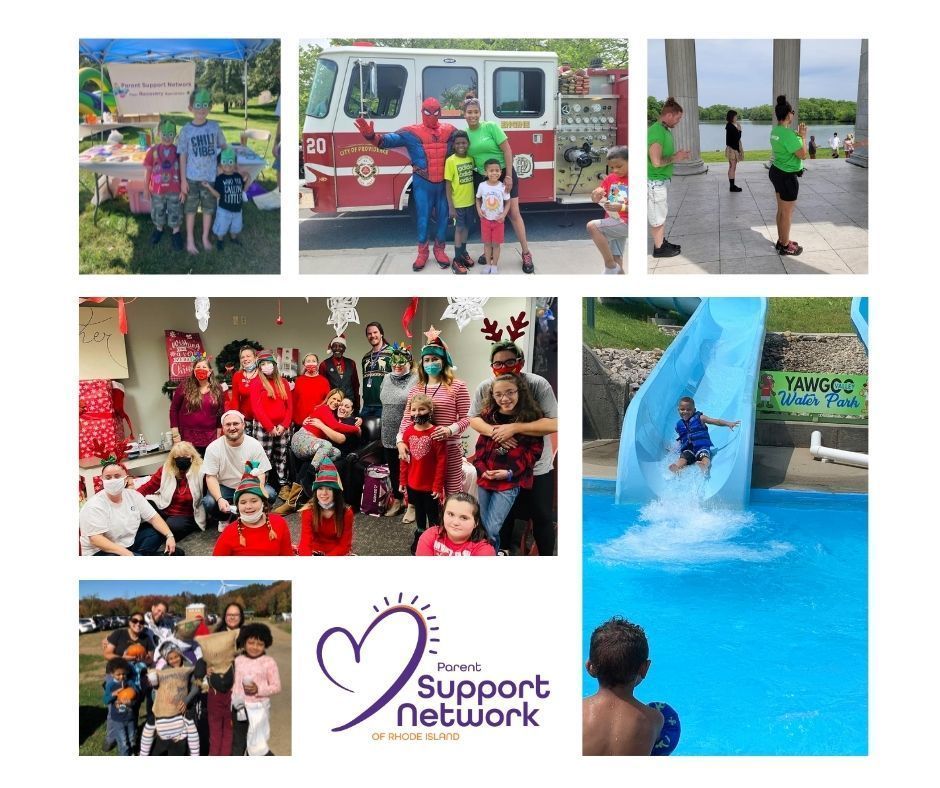 Thank You for Your Contributions to Parent Support Network! 
PSN is preparing for the new year 2022, and we are so thankful to all the contributions of our volunteers, staff, leadership, funders, and partners who support our mission and success this 2021 year to meet the needs of individuals, children, youth, and families most impacted by behavioral health challenges. 
We are in an unprecedented times with COVID, the opioid epidemic - and its impact on our staff and the individuals, children, youth, and families we serve. Your monetary contributions have assisted with distance learning equipment and supplies; direct support with housing, food, childcare, car repair, utilities, and other basic needs and treatment; and outdoor family engagement events at Yawgoo Water Park, Adventure Land, and Pezza Farm. We were able to support families with holiday gifts for children, winter hats and gloves, and food gift cards.  
Major accomplishments this year that were accomplished together:  
PSN served 700 families with children and youth with behavioral health needs and who are at risk or involved with child welfare and the justice system. 
PSN served 1400 individuals with opioid addiction and other substance use and/or mental health challenges at our recovery community centers and with our statewide street outreach team working in Opioid hot spots.
PSN served 300 pregnant women with peri-natal substance use and parents and their infants and children, and family members who are impacted by opioid addiction and who are high risk of child welfare involvement.
PSN trained 120 peers in recovery from mental health, opioid addiction, substance use and co-occurring mental health and substance use disorders to become trauma informed dual certified community health workers and peer recovery specialists.  
Thank you again everyone for your tremendous generosity and dedication to assist Parent Support Network of Rhode Island in reaching so many during the most challenging times. We are looking forward to what we can achieve together into 2022.  
It is not too late to give! If you have not already, donate here, to make a gift now. Donations made before December 31st will support those we serve who need our help every day during these cold winter months--and they can be deducted on your 2021 taxes, and we are deeply appreciative! 
Wishing you a Healthy and Happy New Year to you and your family! 
Lisa Conlan Lewis
Executive Director
Parent Support Network of Rhode Island